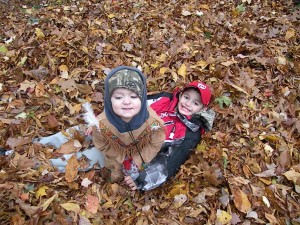 It's temporary.  I have to remind myself this when Mr. 2 year old Mattox has his little fiery moments of screaming "No!"  This is typically followed by an "Oh, Dear" from him about something he's discovered.  Then, he must get his doctor's kit and "fix" whatever ailment he deems necessary on you for the moment.  He's 2.  His attention span is nil, his affection is full, toys are strewn everywhere, his copying of his brother abundant and I couldn't be more in love with someone if I tried.
Christmas is just around the corner.  So, the pressure to buy the boys and everyone gifts just feels unmanageable on a tight budget.  But, somehow things work out.  We are so very blessed.  -90 lbs now and counting.  Turkey Trotted with my friend Meghan in Lansing and got 32:20.  I'm good with that.  School is great, although I never feel like I'm ahead, just barely keeping up.  But, I'm not going to let that stop my weight loss progress.  Before this would be where I would give in on myself and do for everyone/everything else possible.  Our lawn needs attention, BADLY.  Perhaps we'll give it some attention after church this morning.  I'm teaching Lincoln's class.  Sometimes I feel so unqualified to teach God's curriculum.
Ever feel like it's hard to manage the mundane daily tasks because you're so deep into reflection of the big questions like how to raise two boys to become productive men of today's world?  Ever feel like you're constantly evaluating yourself?  The TV is on too much, they are too focused on video games, the kids are eating too much junk food, their clothes are too short, they need to be in more organized activities, you need to read more with them, teach them responsibility, the value of a dollar, oh CRAP I burnt the popcorn and did I shower today?
Yes?  You know that feeling?  Good.  Then, I'm not alone.  Whew.  I feel MUCH better now!
previous post: Fall Fun
next post: The 12 Days of Christmas
You can follow any responses to this entry through the RSS 2.0 feed. Trackback from your own site.