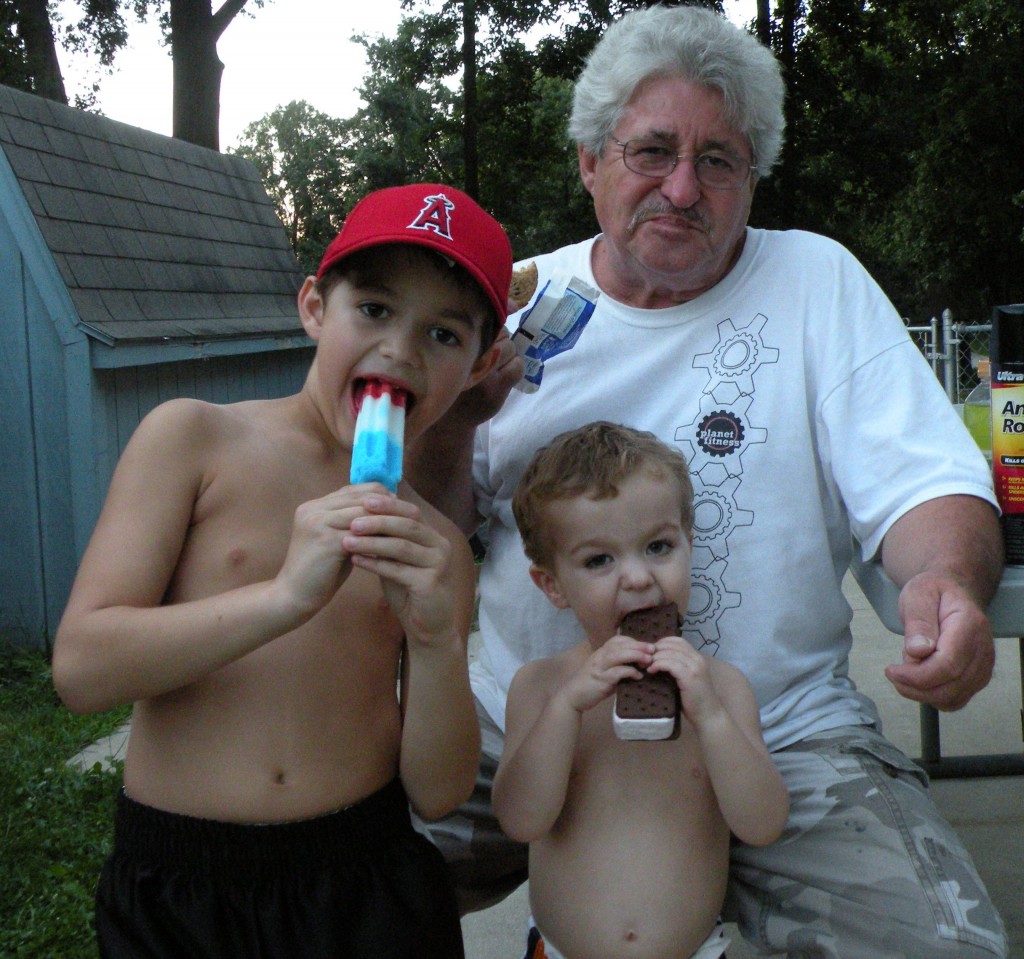 It really isn't warm enough in Michigan for shirtless days.  But Lincoln sweats like his daddy and Mattox does whatever his big brother does, why fight it!   The boys got lucky, their grandpa was here when the ice-cream truck drove by the other day.  Will and I have NEVER bought them ice-cream from this should-be-illegal, evil freezer on wheels.  I knew dad's $5.00 bill wasn't going to go far.  Sure enough one chocolate chip cookie sandwich (Grandpa's treat), one Neapolitan ice-cream sandwich (Mattox's treat) and one bomb pop (Lincoln's treat) =$7.50.  Thank goodness for grandparents!  It drove by again today and Mattox looked intrigued, Lincoln said, "Grandpa's not here right now, buddy."  Hahaha!  Yup, I'm the momma that says no.
previous post: Nothing Better.
next post: Transformation
You can follow any responses to this entry through the RSS 2.0 feed. Trackback from your own site.